Rose Watercolour Tattoo – Mukesh Waghela Goa Best Tattoo Artist
Rose Watercolour Tattoo By Mukesh Waghela Goa Best Tattoo Artist In India At Moksha Tattoo Studio Goa India: Roses are one of the most beautiful Flowers we have known in the garden since childhood. They have never failed to mesmerise all of us with their eye-catching colours & splashes. It also gives us a message that beauty comes with strength in some way or the other like its thorns in the case of these beautiful flowers.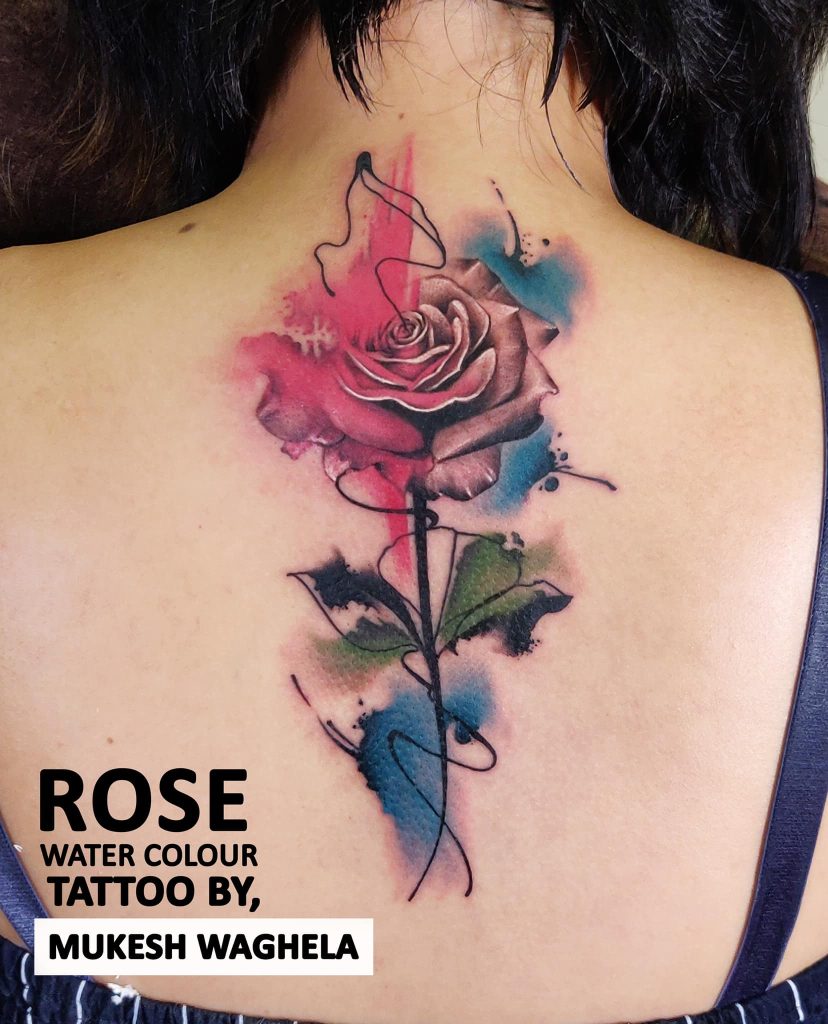 This tattoo was done on one of my students who is with us for 3 months' tattoo training course. She just loves the idea of vibrance & freshness. This tattoo has a rose which symbolizes freshness & beauty with the water colour splash which manifest the vibrance of the colourful world through her eyes. It was a pleasure doing this attractive piece for you.
We will be glad to customise your Tattoos as per your conception, keeping authenticity as significant criteria. Contact the best tattoo studio in Goa, India on
Contact no.+91 9881773312
Email – [email protected]
Mukesh Waghela, the Best Tattoo Artist in Goa.
Owner of Moksha Tattoo Studio Calangute Goa India, the Best tattoo studio in Goa.
Make sure to visit our websites for further details:
https://www.mokshatattoostudio.com
https://www.mokshatattoostudio.com