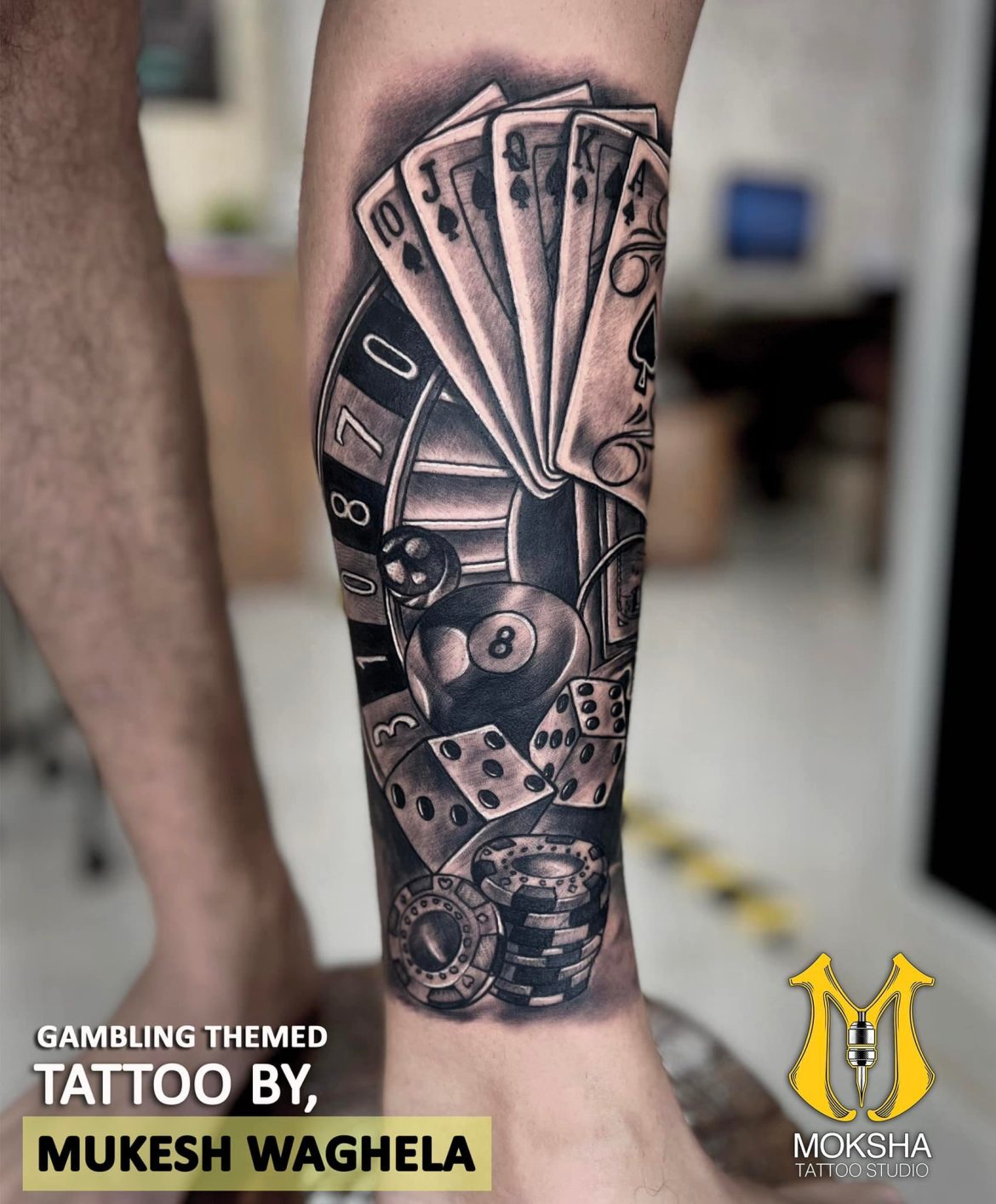 The overall association with gambling tattoos is that of luck, money, and the thrill of the unknown. These tattoos can be drawn with playing cards surrounded by flames, aces and eights representing the dead man's hand, or a heart surrounded by dice and the words not to gamble with love.
Gambling can be exciting when under control, and for many it represents a way of life that is more thrilling than working any regular job. Poker players in particular only know one way of living, and that is on the edge where they might be forced to put everything in the center of the pot to either win or lose it all.
We can create a symbolic tattoo for you too. If you like our art and want to get a tattoo, Contact the best tattoo studio in India on
Contact no: +91 9881773312
Mukesh Waghela Best Tattoo Artist in Goa.
Owner of Moksha Tattoo Studio Calangute Goa India, Best tattoo studio in Goa. Book your appointment.
Website: