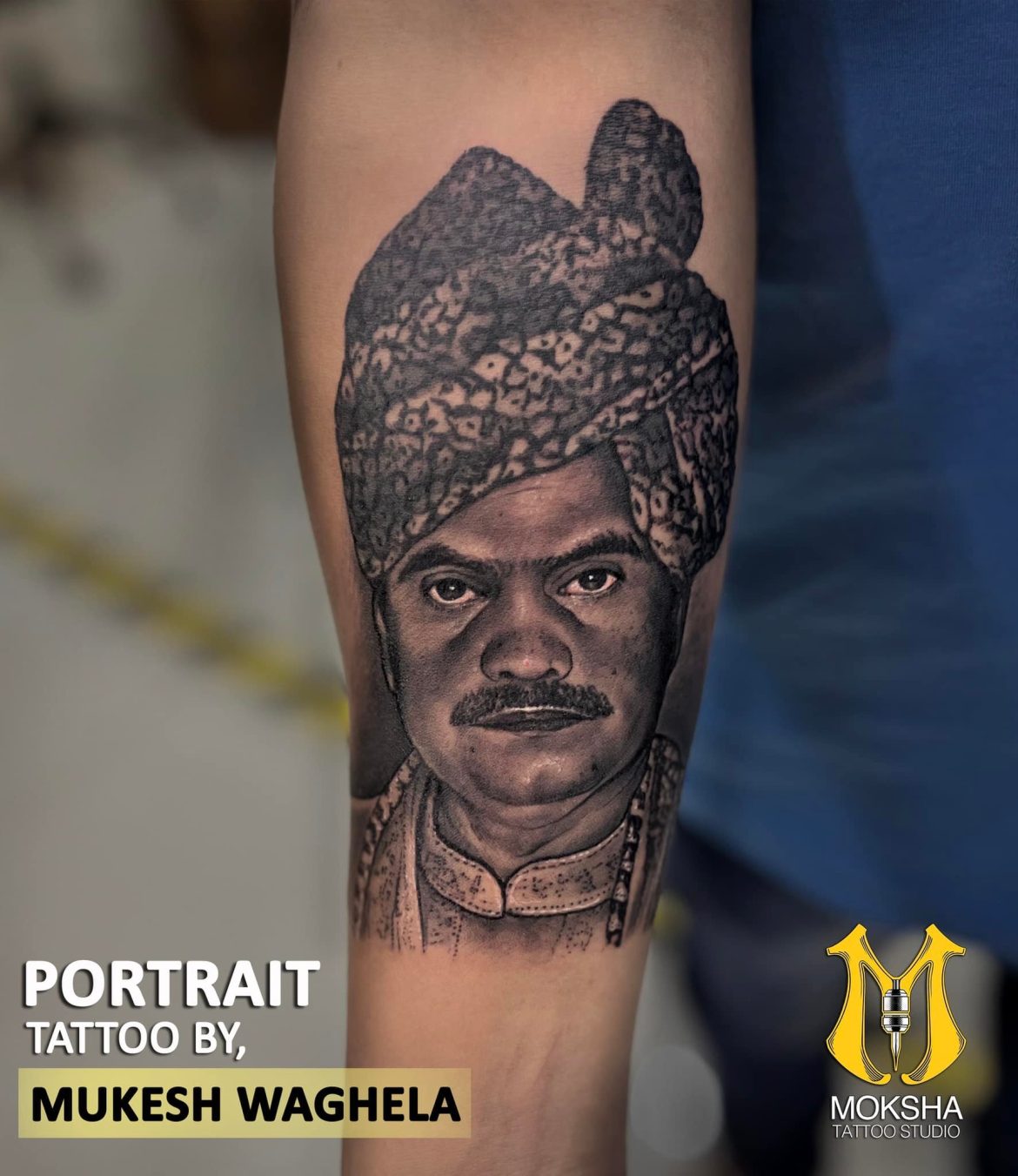 Portrait Tattoo by Mukesh Waghela The Best Tattoo Artist In Goa At Moksha Tattoo Studio Goa India.
It is said that father is the first friend you make. He is half of you, so he knows you better than you might even know yourself. Our client wanted his dad to be with him forever and always miss him. He loves his father so much that he wants to show it to the world by imprinting it on his body. It took 4 hours to complete this stunning tattoo.
The client is very happy with the portrait work by Mukesh Waghela the Best Tattoo Artist in Goa. He was amazed how the picture looks so true to life!
We can create a realistic tattoo for you too. If you like our art and want to get a tattoo, Contact the best tattoo studio in India on
Contact no: +91 9881773312
Mukesh Waghela Best Tattoo Artist in Goa.
Owner of Moksha Tattoo Studio Calangute Goa India, Best tattoo studio in Goa. Book your appointment.
Website: