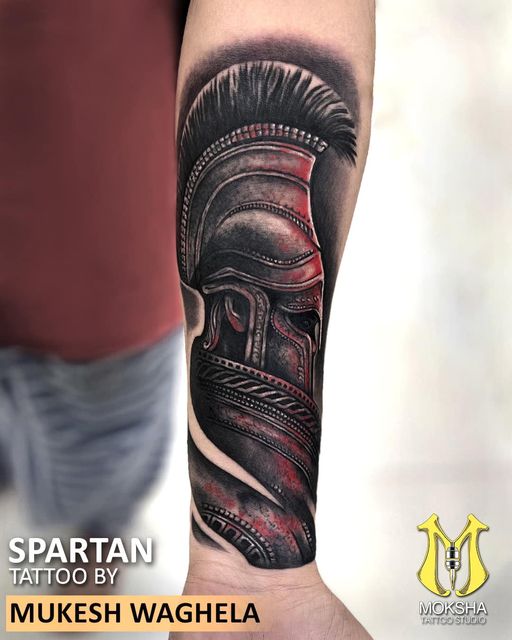 Spartan Tattoo by Mukesh Waghela done at Moksha Tattoo Studio Goa
Mukesh Waghela is a well-known tattoo artist in Goa, India, and the owner of Moksha Tattoo Studio in Calangute. He has years of experience in tattooing and is skilled in a variety of tattoo styles, including realism, portraits, traditional, and tribal.
A Spartan tattoo typically features imagery inspired by the ancient Greek warrior society, such as the iconic helmet or a Spartan warrior in battle. Mukesh Waghela has created many unique and impressive Spartan tattoos for his clients, often incorporating elements of realism and shading techniques to bring the design to life.
Moksha Tattoo Studio is one of the best tattoo studios in Goa, offering a wide range of tattoo styles and services. The studio is known for its cleanliness, professionalism, and skilled artists, making it a popular destination for tattoo enthusiasts from around the world.
If you're looking to get a Spartan tattoo or any other type of tattoo, Moksha Tattoo Studio in Goa is definitely worth considering.