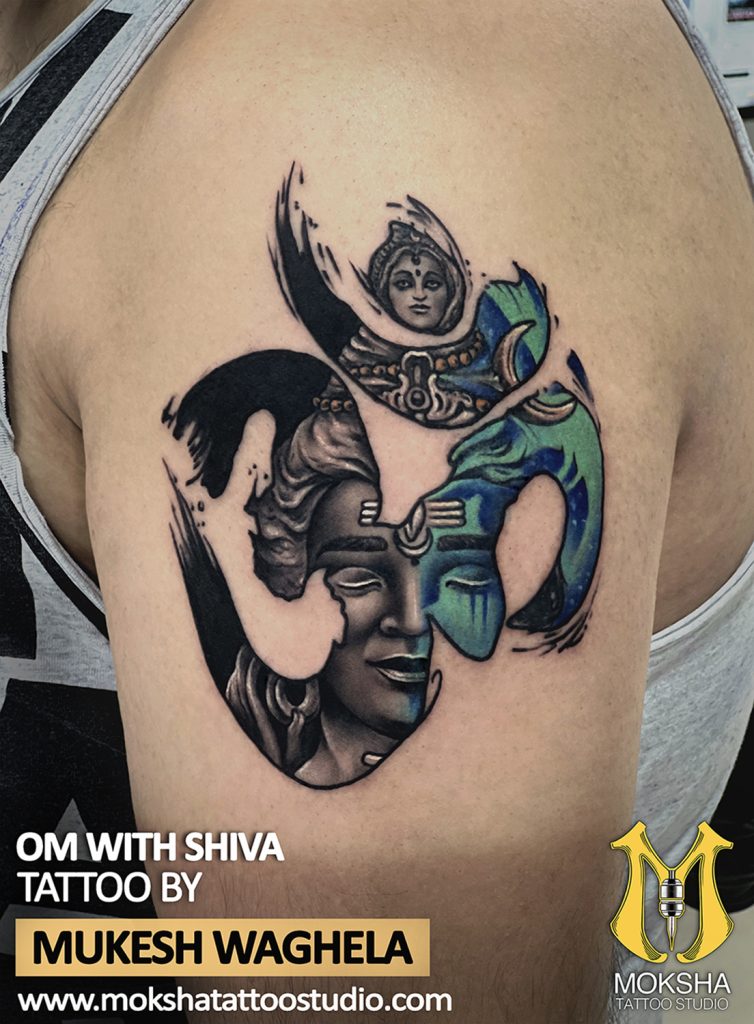 Om Namah Shivaya is one of the most popular Hindu mantras and the most important mantra in Shaivism. Namah Shivaya means "O salutations to the auspicious one!", or "adoration to Lord Shiva".
This tattoo symbolizes peace and prosperity. Shiva, when combined with om, gives a peaceful mind, body, and soul.
It took 6hours to complete this beautiful tattoo. As per clients requirement I again got a chance to do a similar tattoo.
We can create a meaningful tattoo for you too. If you like our art and want to get a tattoo, Contact the best tattoo studio in India on
Contact no: +91 9881773312
Email id- [email protected]
Mukesh Waghela Best Tattoo Artist in Goa.
Owner of Moksha Tattoo Studio Calangute Goa India, Best tattoo studio in Goa.
Book your appointment.
Website:
Best Tattoo Artist in Goa Safe, Hygienic #1 Best Tattoo Studio Goa
Best Tattoo Artist in Goa Safe, Hygienic #1 Best Tattoo Studio Goa
https://www.mokshatattoostudio.com